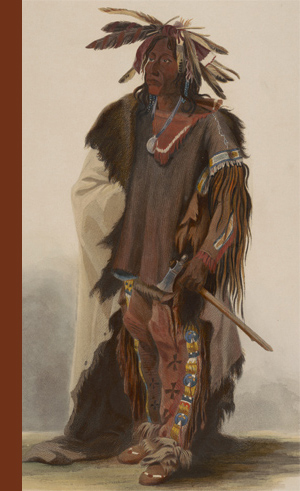 Vanished Worlds, Enduring People:
Cornell University Library's Native American Collection
Cornell University Library is honored to provide a new home for the Huntington Free Library's Native American Collection, transferred to Cornell University on June 15, 2004 from its former home in the Bronx, New York. With more than 40,000 volumes and thousands of manuscripts on the aboriginal peoples of the western hemisphere, the Native American Collection is now the centerpiece of Cornell University Library's extensive holdings on American Indians. Its wide-ranging array of documents support inquiry into almost any topic relating to indigenous peoples, from the pre-contact era to the present day, and spanning the hemisphere from the Arctic circle to the southern tip of South America.
Vanished Worlds, Enduring People, the first public exhibition of the collection at Cornell, highlights the great range and depth of the Native American Collection and reaffirms Cornell's commitment to dialogue and learning centered on native cultures.
The Exhibition Was on View:
Level 2B, Carl A. Kroch Library
October 21 2005 – June 2, 2006
Gallery hours: Monday – Friday, 9 a.m. to 5 p.m. For Saturday hours, see RMC's Website
View the online version of this exhibition